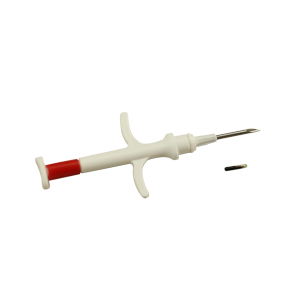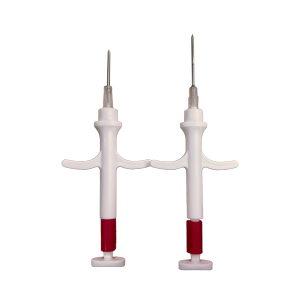 Further information:
Temperature + ID
The integrated ISO standard identification-temperature transponder
Reliable identification of animals during long-term studies is essential to guarantee the integrity of the data.
The ISO standard integrated identification-temperature transponder not only ensures this but is also a cost-effective solution because, in addition to identification, the temperature registration is standard incorporated in the transponder.
The data complies with ISO 11784 standards and can be read by the most widely used readers.
Features:
Microchip 2,12x12mm

ISO 11784 / 11785

FDX-B standard

Blue tooth

Packaged inside a syringe applicator

Barcode stick with microchip code

Passive transponder with no internal power supply. This allows the size to be minimized.

Each transponder has a unique and universal identification number

Supplied in a sterile package

For further information, download the flyer or visit uno-lifescience.com