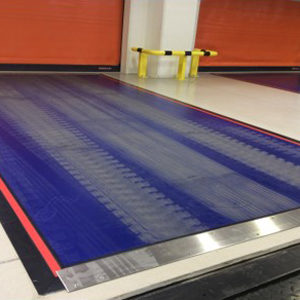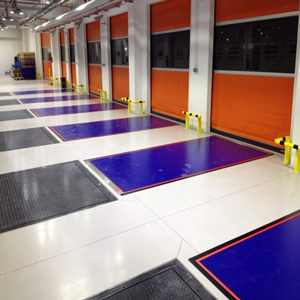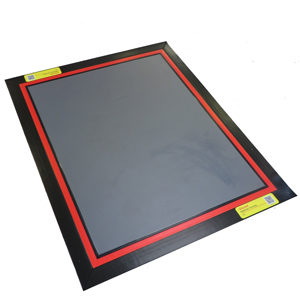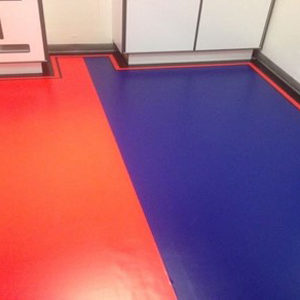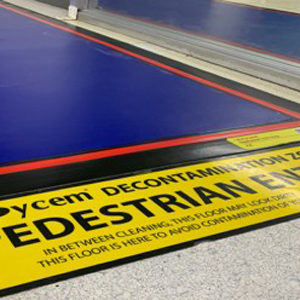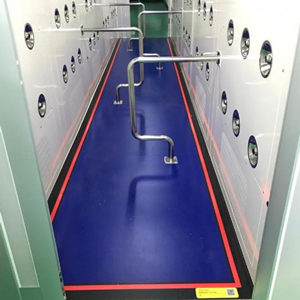 Mats and flooring
About Floor Level Contamination
80% of all contamination enters a critical environment at floor level on feet or wheels (Source: 3M). Therefore, controlling contamination and cross-contamination at or near floor level is an essential and fundamental part of protecting your critical environment from particulates and microbial counts.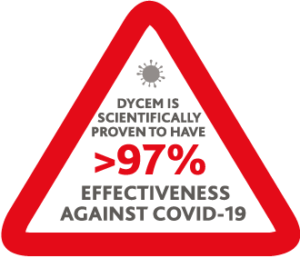 The stickiness and suppleness of our floors efficiently ensure that the contaminants transfers from shoes/wheels to the Dycem flooring and stays there.

We use an antimicrobial solution in all our products which stops bacteria and fungi from multiplying and spreading into your critical areas. Our antimicrobial agent does not stop viruses, but the fore mentioned stickiness and suppleness effect does stop particles carrying pathogens such as viruses.
Installing Dycem Contamination Control mats or flooring prior to all entrances to critical areas will prevent up to 99.9% of foot and wheel-borne contaminants from entering the critical area (Source: Dr C. Clibbon, GSK).
Where to use Dycem Floor mats
Inside airlocks, gowning rooms, air showers and material transfer areas to control and retain contamination
Key benefits
Reduced floor (up to 99.9%) and air particulate (up to 75%) counts in controlled or critical areas
Long-lasting (up to 5 years), cost-effective solution compared with peel-off mats and other alternatives
Reduced microbial counts due to Biomaster, a high-performance anti-microbial additive in all Dycem products
Easy to clean, maintain, and incorporate into existing Standard Operating Procedures (SOP's)
Product Range
Available in different flooring solutions for three different needs.
Cleanzone

: is made for pedestrian and light wheeled (trolley) traffic.

Workzone:

is made for heavy wheel traffic, such as machine-driven forklifts.

Floating system:

like the Cleanzone this is made for pedestrian and light wheeled (trolley) traffic. The differences are:
Cleanzone and Workzone are installed to the floor using a special cohesive and edges sealed using hot or cold weld, Floating systems are loose-laid.


Floating systems are not made to measure like Cleanzone and Workzone are, where you can order any size, shape and color (from our color map). Floating systems come in standard sizes, they are produced in 1.2m and  2m width up to 4m length.

The expected lifespan for all our products is 3-5 years.
About Dycem
Dycem is a world-leading manufacturer and supplier of contamination control flooring solutions for critical environments.