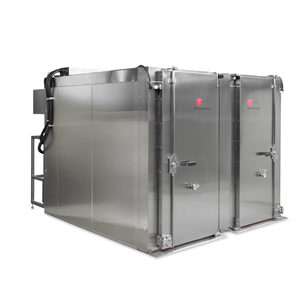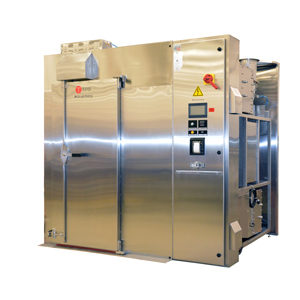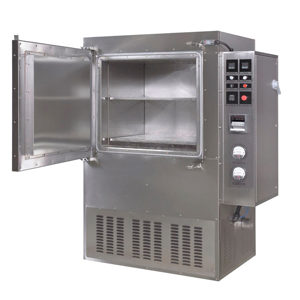 Further information:
Dry heat sterilizers
Gruenberg offers a wide range of Steri-Dry™ sterilizers specially designed for the laboratory animal industry. A Gruenberg Steri-Dry™ sterilizer provides the same effectiveness as a conventional steam sterilizer / Autoclave.
Gruenberg's Steri-Dry™ sterilizers only need electric power and exhaust –  no pit, no water, no drain, no steam, and no condensate return are required.  Gruenberg's Steri-Dry™ sterilizers are designed and built-in modules for your facility and assembled on site.  A cost-efficient solution compared to steam sterilizers – lower maintenance costs, lower installation costs, lower operation costs, and available in a range of sizes.
The key benefits include:
Less complex technology results in considerably fewer maintenance requirements

Lower initial project costs

Lower operational costs

Lower infrastructure costs. Just an electrical supply and exhaust duct are required.

No pit, no steam, no condensate return, and no water requirements

Panelized or modular build construction for ease of installation.
For further information contact Tine Jensen, tine@opend.eu, or visit Thermal Product Solutions