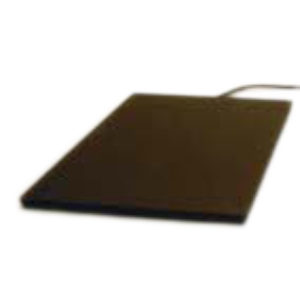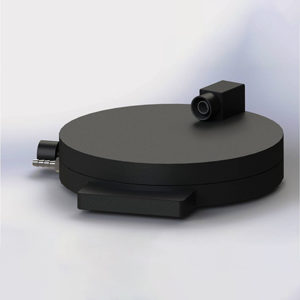 Small heating pads
The UNO Heating devices have been designed especially for the use with small laboratory animals, like mouse and rat during anaesthesia.
We offer two systems:
Flat heating plate
34,5 x 23cm, 12mm thick
360 Rotating Heating Plate
Ø 300 mm
The round heating plate can be turned 360 degrees WITHOUT moving electrical connections, tubes of the face mask for the anaesthetic gas supply and gas evacuation (exhaust).
Control Units:
A: Control Unit 01 – for control of one unit
B: Control Unit 02 – for control of two units
C: Control Unit M/S – with feedback between the rectal probe and heating plate
The Control Unit 01 has 1 output and the Control Unit 02 has two outputs for connection of heating elements and/or a temperature probe. The temperature settings for
The Control Unit range from 28˚C to 42˚C. The connected heating elements heat up until the set temperature on the Control Unit is reached. Once the set temperature is reached the Control Unit maintains this temperature.
The control Unit M/S can like the Control Unit 02 be connected to a heating device and a temperature probe. However, the interaction between the 2 connections allows you to set the required animals rectal temperature. The rectal probe measures the animal's temperature and feedback is given to the controller.
A safety feature is built-in to prevent overheating in case the rectal probe is not in the animal. The heating element will not heat up over 42˚C.
For further information please contact: tine@opend.eu